SBG service technicians continually pursue extensive training on all types of gas installations. We are prepared to handle residential, commercial, and industrial installations and repairs. From installing and servicing large heaters in an industrial plant, to converting your cooking stove from natural gas to propane; you can trust the experts at SBG.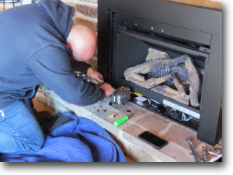 Trust the extensively trained and highly qualified service technicians at Shaffer's Bottled Gas to install and maintain your propane system and your gas appliances.
From OSHA mandated technical knowledge requirements, to routine in-house safety meetings, to manufacturer specific hands-on training; SBG service technicians are qualified to troubleshoot and solve any problem that may arise with your propane system.
SBG service technicians are on call 24/7 to take care of any propane emergencies.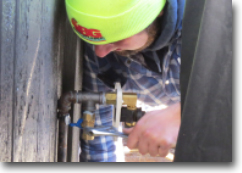 SBG service technicians are constantly being informed and trained on the latest technologies being put out on the market by the innovative companies that supply your appliances.
We work closely with the technical departments from the companies that supply the gas products that we install in your home. These expert technicians are available to us during any installations, troubleshooting or repairs. The reason that we offer their products is because of their commitment to us, just as we are committed to you.