Creating an outdoor living space can add value to your home. Shaffer's Bottled Gas can help you design your outdoor area and get that gas piping system installed conveniently during construction. Check out our full range of beautiful and practical outdoor heating appliances!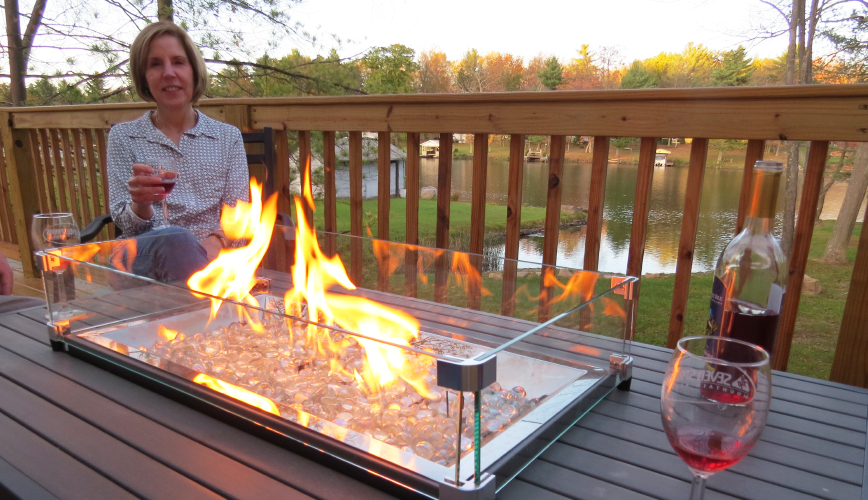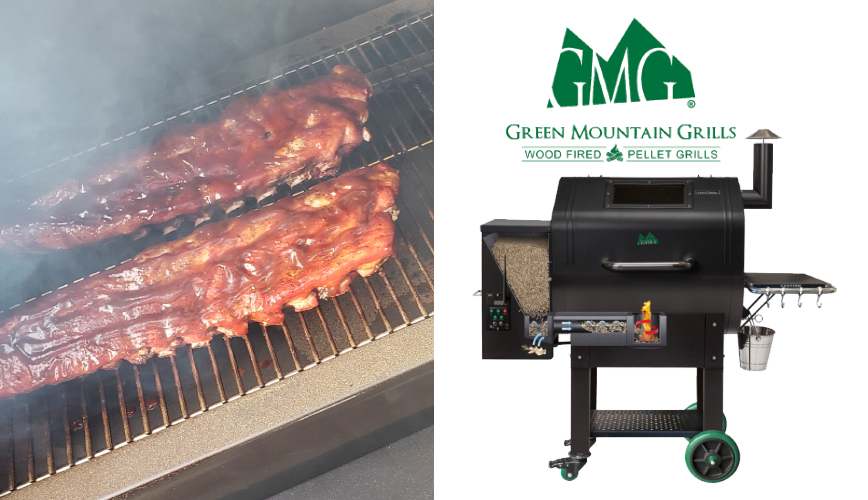 Beware… this is not ordinary grilling! Saber grills are better technology and better construction, resulting in a better experience. Saber uses infrared cooking technology which results in better tasting food, savings in gas, and no flare-ups! See why a Saber grill from SBG will be the last grill you'll ever own!
SEE MORE>>
GREEN MOUNTAIN GRILLS – WOOD FIRED PELLET GRILLS
SBG Comfort Hearth & Patio now carries Green Mountain Grills wood fired pellet grills! Experience a whole new world of flavor by smoking your favorite meats and grilling them to perfection with the easy to use GMG WiFi smart control.  SEE MORE>>
Bring indoor comfort outdoors! Expand your living area by creating a warm cozy space outdoors with a clean-burning, radiant gas fireplace.  Rugged and durable fireplaces made with stainless steel and concrete materials, hand-crafted, to create open views of beautiful flames.  Let your imagination flow with endless possibilities!
It's time to bring that neglected deck or patio back to life with a dazzling fire table from the SBG Comfort Hearth & Patio store.  Fire tables can extend your outdoor time on cool evenings and are safe to use as a table for food and drinks.  Don't be embarrassed to ask friends and family over to your place anymore!
Do it yourself gas fire pits are a great way to incorporate warmth and beauty into your custom-built outdoor living space.  SBG can safely handle all things gas from the installation of the gas piping to the burner, pan, and ignition controls; while you make the build-around exactly the way you want it! Don't let the chill of the evening chase you indoors!
Clean burning, radiant gas heaters spread heat throughout the company that has assembled on your deck or patio. Wall mounted or portable patio heaters will make it feel like you've never stepped out of the sunshine!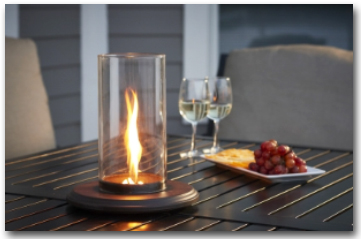 FUN… Is the best way to describe gas powered deck and patio accessories!  Light up your outdoor living area with fire!
SUPER BRIGHT | SUPER EFFICIENT | SUPER FUN
Turn this: "It's freezing! I'm not going in there!"
Into this:  "Oh this feels soooo nice!"
Warm up that pool water with PROPANE! Energy packed and cost efficient, Propane is the best way to heat that swimming pool! Call Shaffer's Bottled Gas for a free estimate on installing energy efficient propane to your pool heater today!