Shaffer's Bottled gas is a local, family owned, full-service propane company dedicated to making our customer's lives more comfortable.  We deliver clean, American energy and provide quick, friendly customer service. SBG has been serving Somerset, Cambria, Bedford, Indiana, Blair, and Westmoreland counties since 1939.
Whether you need an appliance hooked up, a propane tank installed, or both, our highly trained SBG technicians can handle it all.
We go the extra mile to make you as comfortable and secure as possible by:
Making safety our #1 priority
Making sure you know how your new gas system works before we leave your home
Making sure you know exactly what to do if you smell propane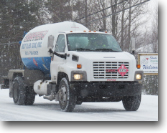 Determining Your Delivery Schedule
We determine your delivery schedule by estimating the amount of propane you will be using.
Considerations include:
The type of appliances in your home such as primary heating vs. supplemental heating, hot water heating and cooking
Average temperatures common to your area during certain months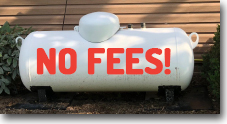 We do not charge delivery fees, hazmat fees, processing fees, fuel surcharges or any other fees.
We do not charge rent for your tank unless you do not use the capacity of your tank in one calendar year. We do our best to match the size of your tank to the estimated amount of propane you are likely to use.
We want you to have peace of mind that charges for your deliveries no matter how frequent, are not being added to your invoice for propane, unless we are going off route or after hours during a non-emergency.
Exception: pool heaters and generators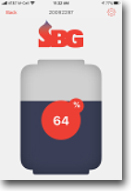 SBG offers peace of mind by knowing that you will not run out of propane.
SBG has the ability to keep track of your propane usage with a sophisticated tank monitoring system. The installation and usage of a tank monitor is free of charge to you.
Your tank level will be shown in real time at our office and on the Nee-Vo app on your smartphone. There is a small monthly fee of $7.00 only if you choose to download the Nee-Vo app.
What if I'm going to be moving?
Please call our office and let us know if your house is for sale so we can discuss options for holding deliveries. Any gas that you have purchased and not used will need to be incorporated into the sale price for your home. We do not issue credit to you when transferring property.
Once you have a seller's agreement, please contact our office so that we can set up propane service for the purchaser. Please have the new owners call us so that we can obtain their contact information.